November 20, 2012
Fin Records is Releasing Some Fine 7"s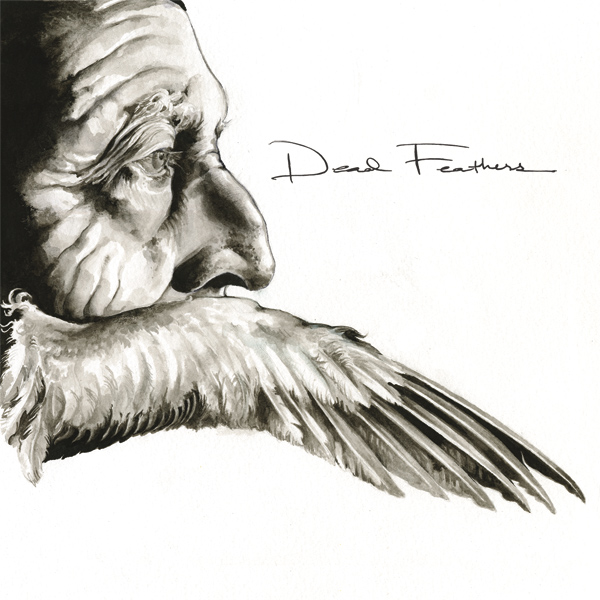 My favorite packages these days have been arriving from small-batch vinyl specialists, Fin Records. It is always a mystery what their small, square boxes will contain, but recently the reveals have been a delight.
Today the independent, Ballard-based label is releasing Dead Feathers, a 7" from Sound on the Sound favorite Land of Pines.  And lucky for Fin, and all of us, Dead Feathers is the best yet from this promising, prolific young group. Side A's title track is one of my favorite local songs of 2012, a plucky pop piece featuring dynamic shredding and picking from Kessiah Gordon alongside her sweet, salty vocals. It waxes, wanes, crescendos and collapses … its just about everything I want from a song.  Take a listen for yourself.
Also out this month on Fin, is a limited release from another prolific Seattle singer-songwriter, Gabriel Mintz. Like the Land of Pines release, I think Fin features the best of Mintz so far. Mintz's output had previously escaped me, despite his undeniably lovely voice, he was lost in a sea of Seattle singer songwriters. But In Safety  sets Mintz apart, veering from just acoustic fair into the realm of psychedelia. Even with just two songs, In Safety highlights Mintz's eccentricities and complexities — side A is sad and sweet, while side B is all moldy mushroom basement psych, set to put you in a trance in the best way. While Mintz' 7" isn't available to embed, you can take a listen on the Fin Records website  or see him live this Sunday at the Tractor Tavern with Sons of Warren Oates and Jon Pontrello,  at a show we won't be missing.
This Thursday as we sit down with our families, we'll definitely be giving thanks for Fin Records and the local bands they love and waiting impatiently for the next small square surprise in the mail.